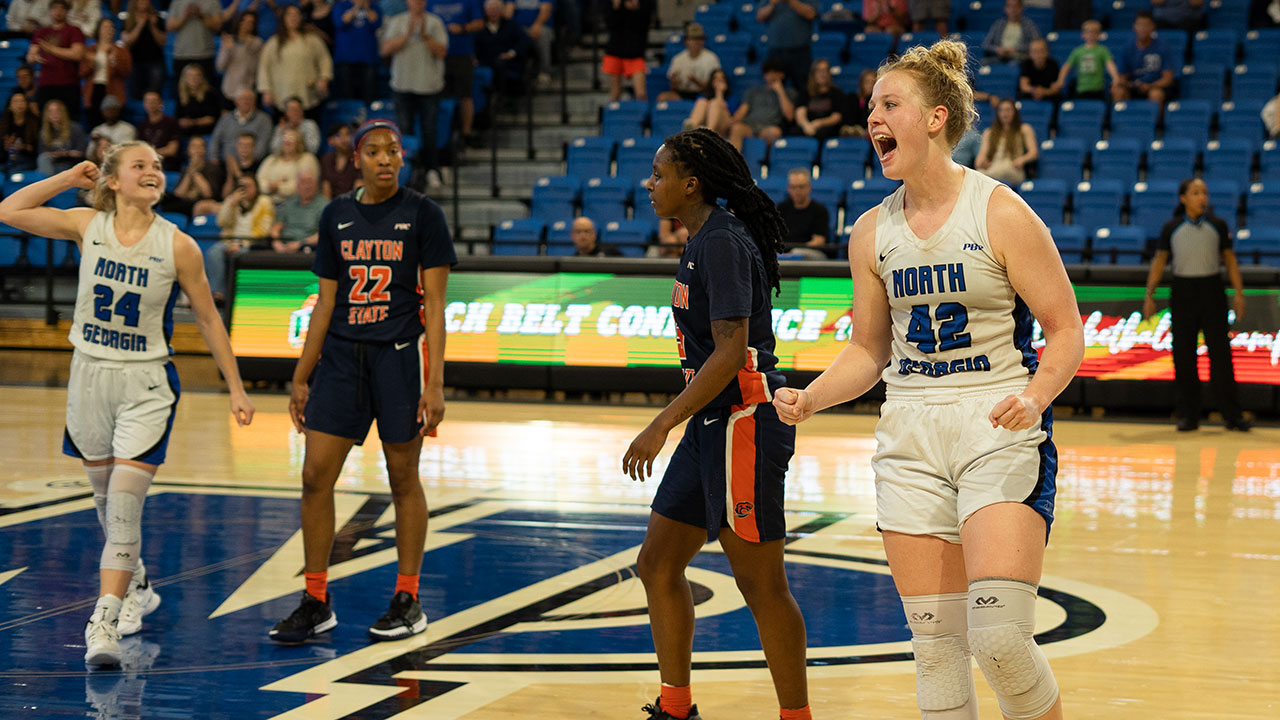 The University of North Georgia (UNG) women's basketball team made history this season by reaching the NCAA Division II National Semifinals for the first time. Fifth-year senior UNG forward Julianne Sutton also received the Women's Basketball Coaches Association (WBCA) Division II Player of the Year award.
UNG defeated Pace University 68-61 in the Elite Eight on March 21 in Birmingham, Alabama before the Nighthawks' season ended two nights later in a 74-68 loss to Western Washington University in the Final Four. In head coach Buffie Burson's 28th season, UNG finished with a 29-4 record, giving the program a combined 47-6 record over the past two years.
Throughout the season, the Nighthawks have consistently bounced back from adversity and never backed down from a challenge. It was the fourth consecutive NCAA tournament in which UNG reached the regional final and the second time in the last three that it was part of the Elite Eight.
"It was an honor to coach a team that loved and believed in each other to the level we've been at all year," Burson said. "Reaching a Final Four is as rewarding as anything in my career because we've overcome so many challenges and won our way. It's one of the happiest times I've ever had for a team. "