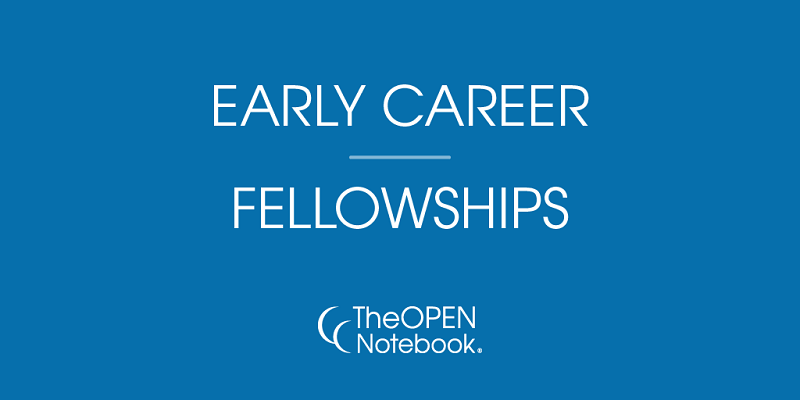 Deadline: October 31, 2022
Applications for The Open Notebook/Burroughs Wellcome Fund Early Career Fellowship 2023 are now open. Each year, The Open Notebook offers a part-time paid fellowship program for early-career science journalists.
During this fellowship, fellows work with a mentor to plan, report, and write articles for publication on The Open Notebook and serve on the TON editorial team. This ten-month program offers Scholars the opportunity to explore their professional interests and passions and hone their skills within a talented, supportive and diverse community of past and present Scholars and mentors. This scholarship is made possible through the generous support of the Burroughs Wellcome Fund, which has supported this program since 2012.
Treatment
Each scholar will receive a stipend of $5,500.
Eligibility
Open to early-career science journalists with less than two years of regular professional experience in science writing. Note the following details:
Internships and student work do not count towards this requirement.
Exceptions to this requirement may be made for cases where a candidate has more than two years of professional experience in scientific writing but some or all of this experience is not in English.
Graduate science students interested in science journalism are eligible. However, please note that some training and/or experience in writing for the general public is a requirement for this scholarship.
International applicants are welcome. However, applications, including writing samples and letters of recommendation, must be in English. Documents translated into English from another language are acceptable.
Selection criteria
Priority will be given to applicants who demonstrate:
A strong intention to work primarily as a professional science journalist. (Note: This scholarship is for people whose primary goal is to do journalismas opposed to other forms of science communication.)
Some training and/or experience in scientific writing for the general public (this does not need to be extensive)
Some understanding of the science journalism profession, the challenges that science journalists typically face, and the ways you would like to grow as a science journalist
Familiarity with The open notebook and the types of topics they tend to cover
An ability to generate good story ideas suited to The open notebook
Strong writing ability

If English is not your first language, they take this into account and do not expect impeccable writing. However, for a successful experience in this scholarship, you must have a fairly high level of proficiency in English.
Application
The application form for this scholarship includes the following:
Answers to the following questions:

What training and/or previous experiences have you had writing stories about science for the general public? (Maximum 150 words)
What special skills, interests or perspectives would you bring to this scholarship? (Maximum 150 words)
What do you hope to learn from the fellowship experience? (Maximum 150 words)
What are your general plans during the fellowship period (for example, will you simultaneously complete a thesis? Do freelance work? Look for a full-time employee somewhere? Do something else?) (Maximum 75 words)
Optional: Is there any other information about your experience, interests or background that you would like us to know? (Maximum 150 words)

Short proposals for two TONNE media reports or stories that you think could be published on The open notebook. These can take the form of interviews with writers behind the story; characteristics reported on certain elements of the art of scientific writing; round tables; or another creative feature film project centered on the art of science writing. (Maximum 200 words each. These are not large-scale presentations.)
A curriculum vitae or CV
A reference letter. It can come from a professor, editor, mentor, supervisor or other colleague – whoever you think can best speak to your skills and qualities in this area. about science journalism and this fellowship experience.
Up to two writing or multimedia samples works intended for the general public (no scientific/academic writings). If you share audio or media clips, you can simply put the URLs of the work in a PDF for download in this section. (Samples must be in English. Translated materials are acceptable.)
Optional: additional information about you. They strongly encourage writers from all backgrounds to apply. If you are a member of a group or community that has been historically marginalized or underrepresented in American journalism, they invite you to let them know by answering the demographic questions in this section of the app. This is entirely optional and all information you disclose will be kept confidential.
Applications for the 2023 scholarship period are now open. The application deadline is October 31, 2022 (11:59 p.m. US Central Time). Selections will be announced in December.
Click here to apply
For more information, visit TON/BWF Early Career Scholarship.