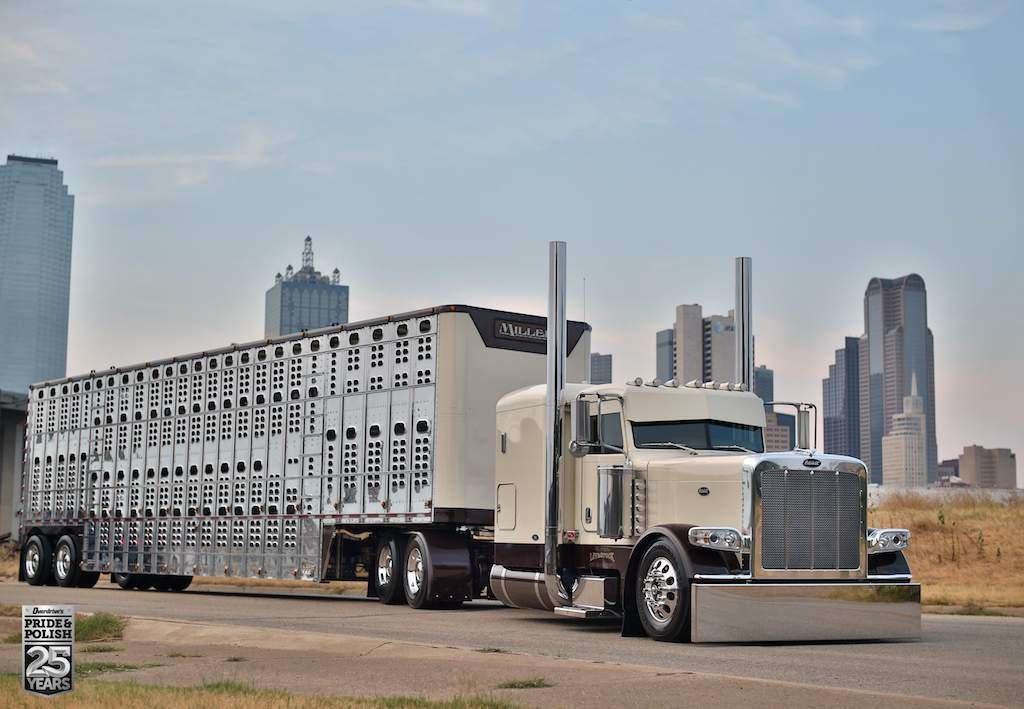 News and briefs on the trucking for Thursday, September 30, 2021:
HOS Cattle Exemption Extended in North Dakota
North Dakota Governor Doug Burgum on September 22 issued a declaration of emergency extending the hours of service exemption for truck drivers transporting livestock, hay and water for livestock.
The statement is due to extreme drought conditions, which are considered the worst on record for the state.
Due to the drought, "farmers, herders and herders do not have sufficient amounts of hay and essential water supplies to support the herds of cattle", and "herders and ranchers have been forced to find additional feed and water supplies or have transported livestock to areas where water and hay stocks are more abundant, "the statement said.
The statement provides relief from 49 CFR Parts 390 to 399; North Dakota Century Code § 39-32-02 regarding hours of service; and Chapter 39-12 of the North Dakota Century Code regarding restrictions on the weight, width and height of carriage and charges for operators of commercial vehicles carrying livestock, hay and water supply for livestock on interstate highways and national roads.
The order is effective for 30 days from September 22.
LTL carrier wins four industry awards
The Polaris Transport Group of Mississauga, Ontario, CCJ Innovator of the Year 2020, announced that it recently won four awards – two on either side of the Canada-U.S. border.
Polaris won the Mastio 2021 Quality Award in the Canadian LTL Carrier Category from Mastio Research Agency. Every two years, the agency assesses US and Canadian carriers by collecting customer feedback to determine whether key customer needs are being met. In this year's Mastio evaluation, in the High Performance / Superior Offer classification, Polaris came out no. 1 in several categories against key competitors in the Canadian LTL study.
Polaris was also recognized by Inbound Logistics, a leading trade journal for the logistics industry, as being named to the publication's 2021 list of the publication's Top 100 3PL Suppliers.
North of the border, the company was recognized by Inside Logistics, a leading Canadian industry newspaper, with its Shipper's Choice award for the 14th consecutive year and its Carrier of Choice award for the 10th time.
Finally, Trucking HR Canada named Polaris one of the Top Fleet Employers of 2021 for the fourth year in a row to recognize the company's efforts to provide professional development for employees in a safe and inclusive workplace.