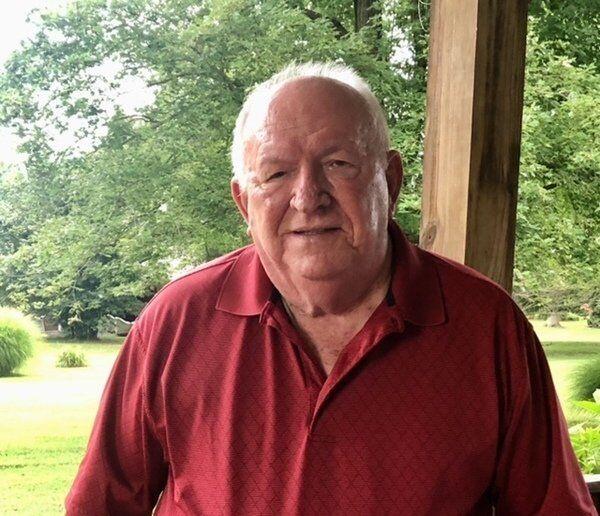 There is an old adage that comes to mind whenever Dr. Joseph Early thinks about his life and where he may have landed: "When you see a turtle sitting on top of a fence post, you know two things: he didn't go up there on his own, and he can't go down on his own. And that's exactly how Dr. Early sees himself, as a turtle, sitting atop the fence post due to the kindness and influence of those who helped him get there.
For years throughout his career, Dr. Early has been a benchmark for leadership qualities. The Williamsburg native has spent more than three decades in education providing advice and knowledge on the topic of leadership. However, as Dr Early would be the first to admit, he wasn't always the first person you think of when someone sought advice, nor was he able to come up with it. the position he finds himself in without a little nudge from those who have helped shape his life.
In his latest book, "Leadership: Accepting opportunities while recognizing the risks: a thesis "Dr. Early describes these leadership qualities he is often asked about, as well as stories from his past that illustrate how deeply these qualities were instilled in him.
Dr Early made a living through education, beginning his post-secondary teaching career as a professor of mathematics and physics at the University of the Cumberlands (then Cumberland College) from 1969 to 1981. He then held the as vice-president of academic affairs for the university until 2002, when upon retirement, he served as advisor to the president and rector of the University of Campbellsville from 2012 to 2019.
During his career, Dr Early has been a consultant on issues such as development, finance, curriculum, enrollment management and the employment of administrative officers for several universities.
"I started to consult. I thought to myself, "I have to write this down, they keep asking me the same questions." So I started taking notes, "recalls Dr Early. "I used to do a lot of talking. I discovered a long time ago that academics can have pretty dry discussions if you don't tell a few stories and make sure the stories make sense, don't leave one in the middle of nowhere.
Early has now taken the same approach with his book, mixing advice on leadership with stories of relevant stories from his childhood. One of them was inspired by the tragedy of losing his father at the age of 7. He said his mother was approached by school officials in the city of Williamsburg and immediately offered a job.
"When you were little you didn't know how hard your mom might have been raising three little boys on her own, but she had a lot of help," Early said. "And I realized once I started to think about it, how many people had contacted me and how many opportunities I had because someone else thought I could use a little nudge." .
"This is really the subject of the book," he continued. "There's a lot in there about leadership, but it's mostly the people I've met in my life that have affected me and in a way allowed me to get to where I am." finally arrived.
One of those people mentioned in Early's book is the same Williamsburg superintendent who offered the job to his mother, Jack Miller. Early credits Miller with being an integral part of the integration of Williamsburg schools in 1955 – a story according to Early runs the risk of being lost if people don't tell it, which he did in his book. Early also relates how, after graduating from Cumberlands undergraduate degree in 1963, he was hired as a teacher by Miller, who had become the superintendent of Mt. Sterling by the time.
"He's probably the best schoolboy of my career I've ever known," Dr. Early said of Miller, who he says also helped integrate the Mt. Sterling School District. Early said Miller brought in a fellow to do a workshop on teaching math, which led to a conversation, which ultimately led to Early attending the University of Tennessee and earning a master's degree in mathematics in 1966. and a doctorate in mathematics education in 1969. Early said Miller even went so far as to promise that his wife and his teaching positions would still be available when they returned from Knoxville.
"There are just a lot of people who did things that helped and they maybe didn't even know it," Early said. "They are the ones who made the difference. They were the ones who offered me a job, or sent me back to school, or talked to me when I was a young boy when I needed to talk, "Keep your head up. "
Early said his book would be an interesting read for those interested in leadership, but unfamiliar with the history of the Whitley County area. He said he thought his book would be even more interesting for those who grew up in the area and wanted to learn more about the people who helped shape not only Early's life, but the community as a whole.
Because he has a bad heart, Early said he was stuck at home during the COVID shutdown last year and that's when he started writing his book. He says the writing has also helped him cope with the loss of his wife, who died in January 2020.
"Staying at home made me think, 'Let's get these notes out and do something. You can't sit here and watch TV, there's nothing on it anyway, "he said with a laugh. "That's how I started to write. It helped me with a heartbreak I was facing, his loss, "he added, also noting that writing his book also led him to clarity and reflection on his own influence on others.
"When you get old like me, one of the things you think about is: Did what I did amount to something," Early said. "It's not for me to judge it and I didn't write the book to find out, because I don't think that way," he continued. "I wrote the book because I found out that I didn't climb that fence post by myself, and I wanted to thank the men and women who helped me get there.
Early's book, Accept the risks Recognize the opportunities: a dissertation, is available for purchase on Amazon and can be found by searching for its name or the title of the book.