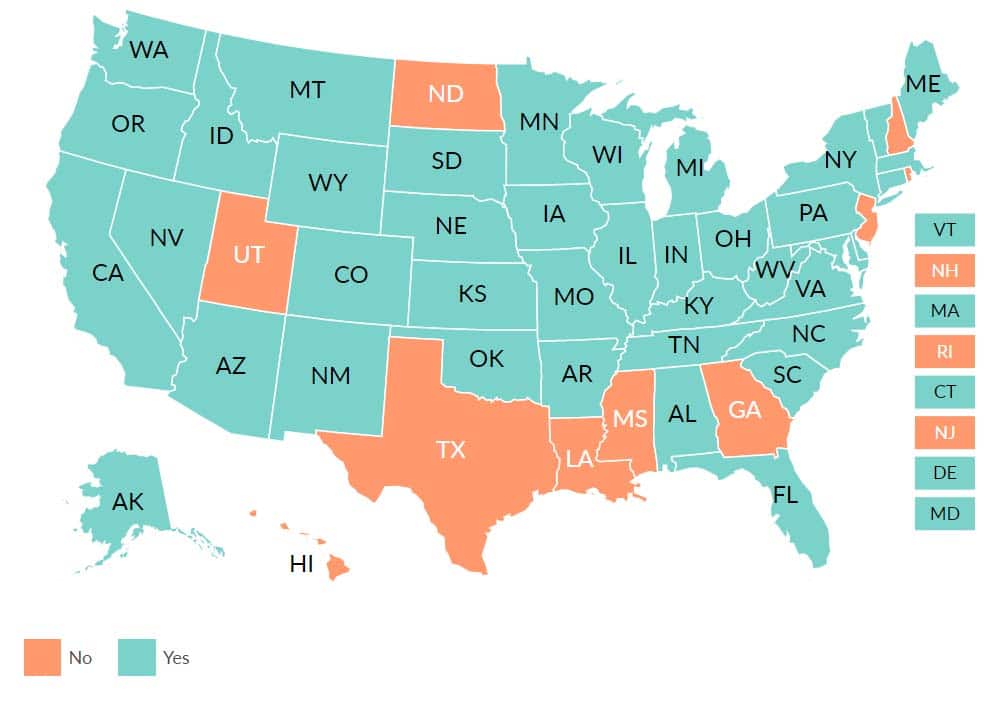 Forty states now have funds for broadband, according to a new study from Pew Charitable Trusts. The 10 states that don't have one are North Dakota, Utah, Texas, Louisiana, Mississippi, Georgia, New Hampshire, Rhode Island, New Jersey, and Hawaii.
Pew Charitable Trusts have been following the state's broadband programs for several years and during this period, researchers have noted increased state involvement. The latest data from the researchers also shows that all but three states – Kentucky, New Hampshire, and Mississippi – have a state broadband agency.
Federal policies are fueling the trend
Federal policies aimed at stimulating greater state involvement in broadband have undoubtedly contributed to the changes observed by Pew researchers.
The CARES law passed last year to stimulate the economy during the COVID-19 pandemic has allocated billions of dollars to state and local governments, and states have been allowed to use the funds for a variety of purposes, including for the high debit. Some states have allocated a large portion of their CARES funding for this purpose.
The U.S. Rescue Plan Act (ARPA) passed earlier this year includes $ 350 billion in COVID-19 relief funds that will go to state and local governments and can be used for broadband and other projects.
And the new broadband infrastructure program, also voted this year, directs broadband funding directly to states. This program, which will be administered by the National Telecommunications and Information Administration (NTIA), has a budget of $ 288 million that will only go to projects involving partnerships between states and service providers.
The Pew Charitable Trust database of state broadband programs is available for download. Interested parties can also view information about broadband agencies, funding programs, task forces, and state offices on an interactive map. on the same link.